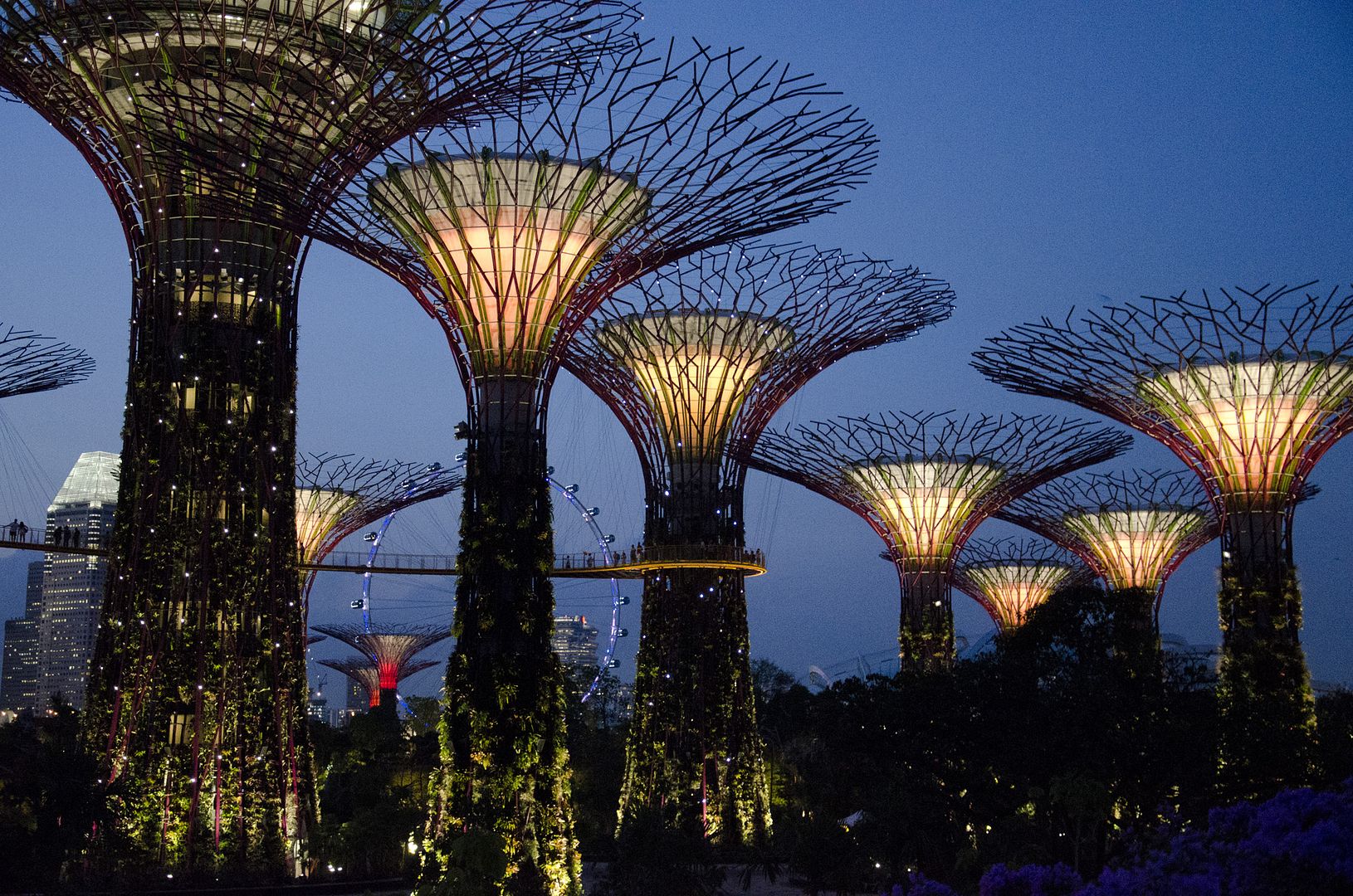 No, this is not the new set for James Cameron's Avatar sequel but Singapore Gardens by the Bay, the new botanical garden, which has undeniably an "avataresque" feeling and, as you will see, is gorgeous.
Located near Singapore bay and behind the beautiful Marina Bay Sands hotel it's a not-to-be-missed destination for anyone who visit the state city. Why? Not only because the two green houses are architectural wonders and include rare botanical species but also because of these huge "solar trees" which use the light of the sun they catch during day time for a spectacular night show that last 20 minutes each evening. Here are some day and night pictures shot recently, click on each to enjoy them in glorious high- resolution!.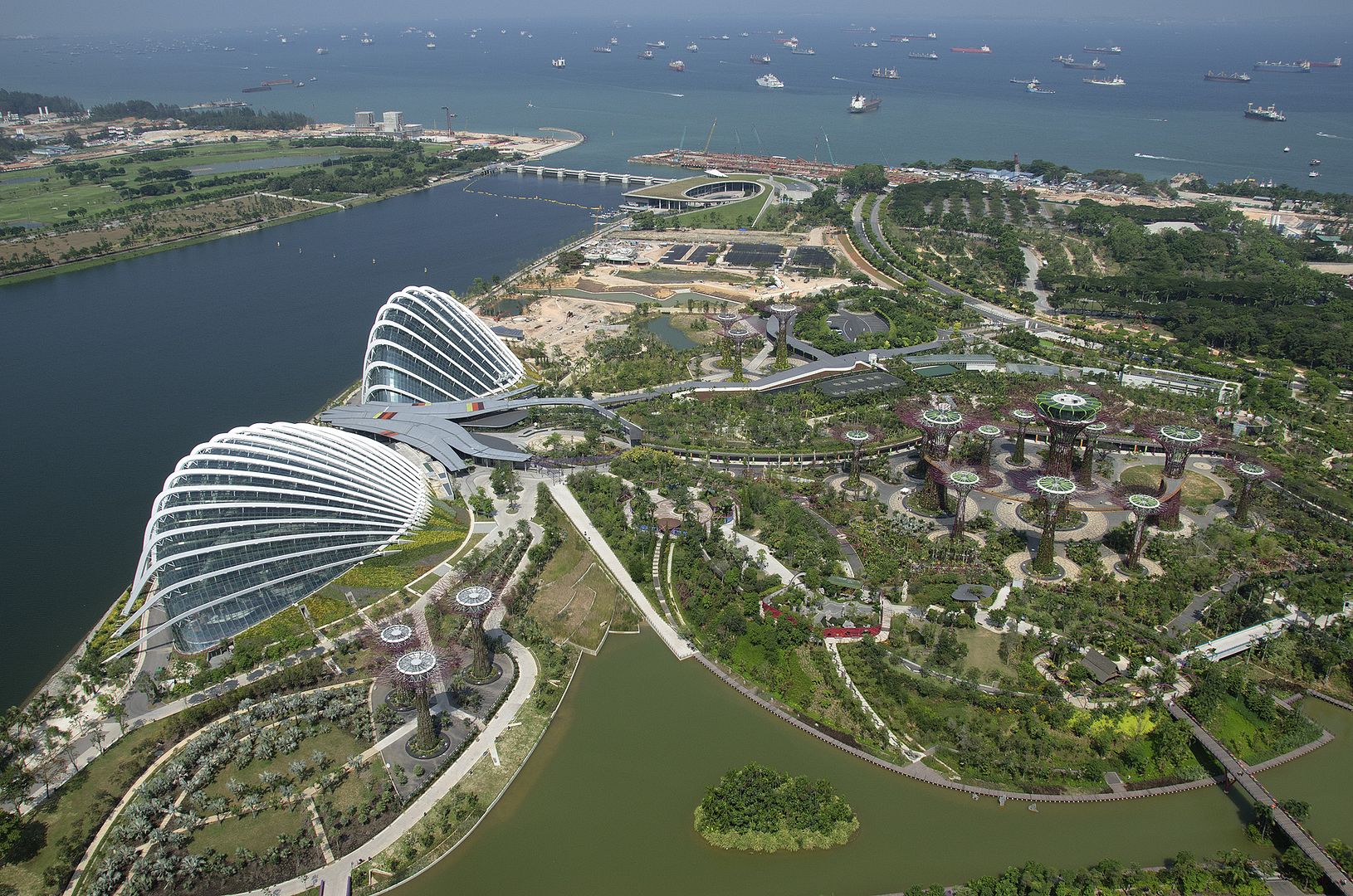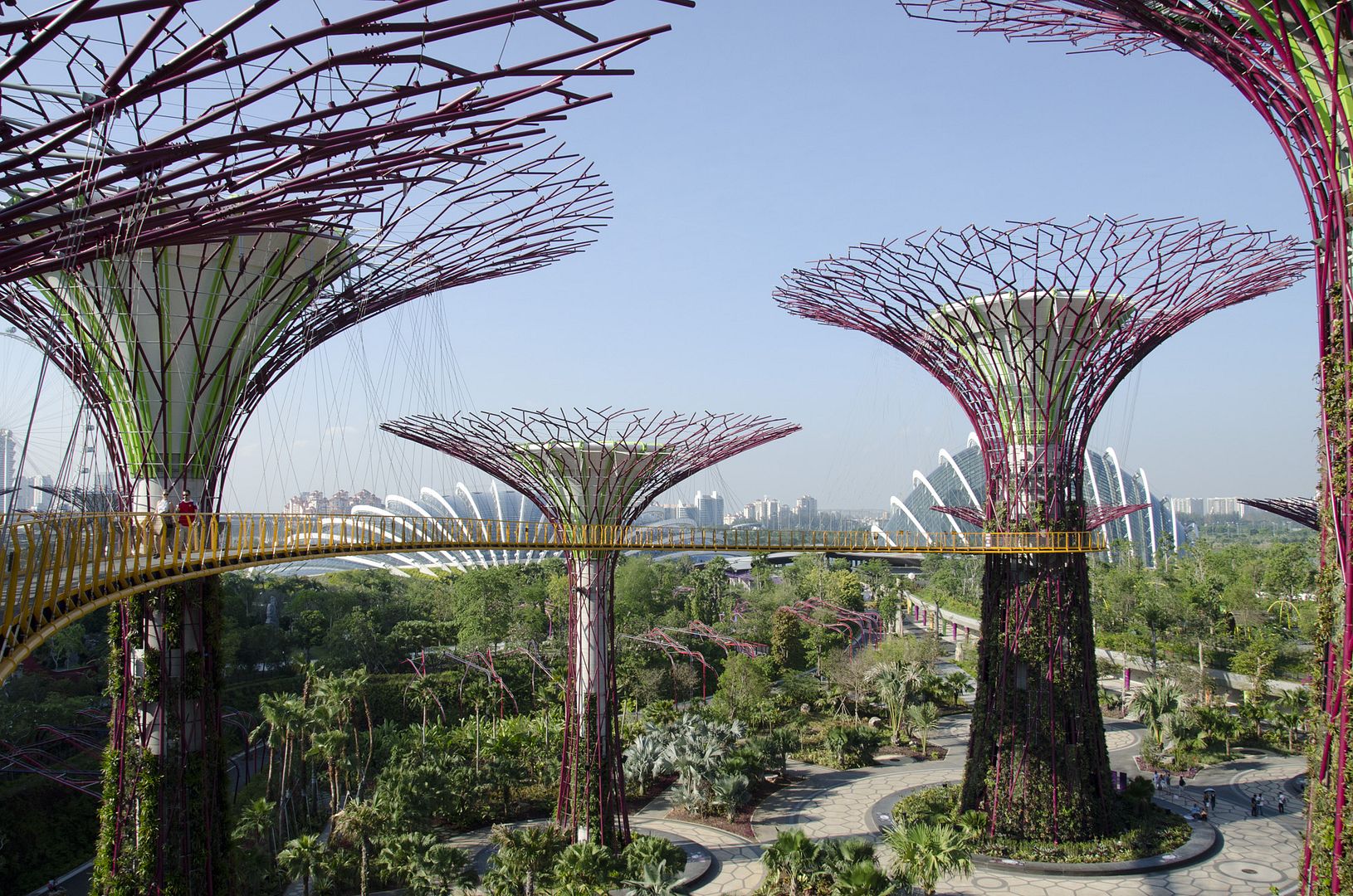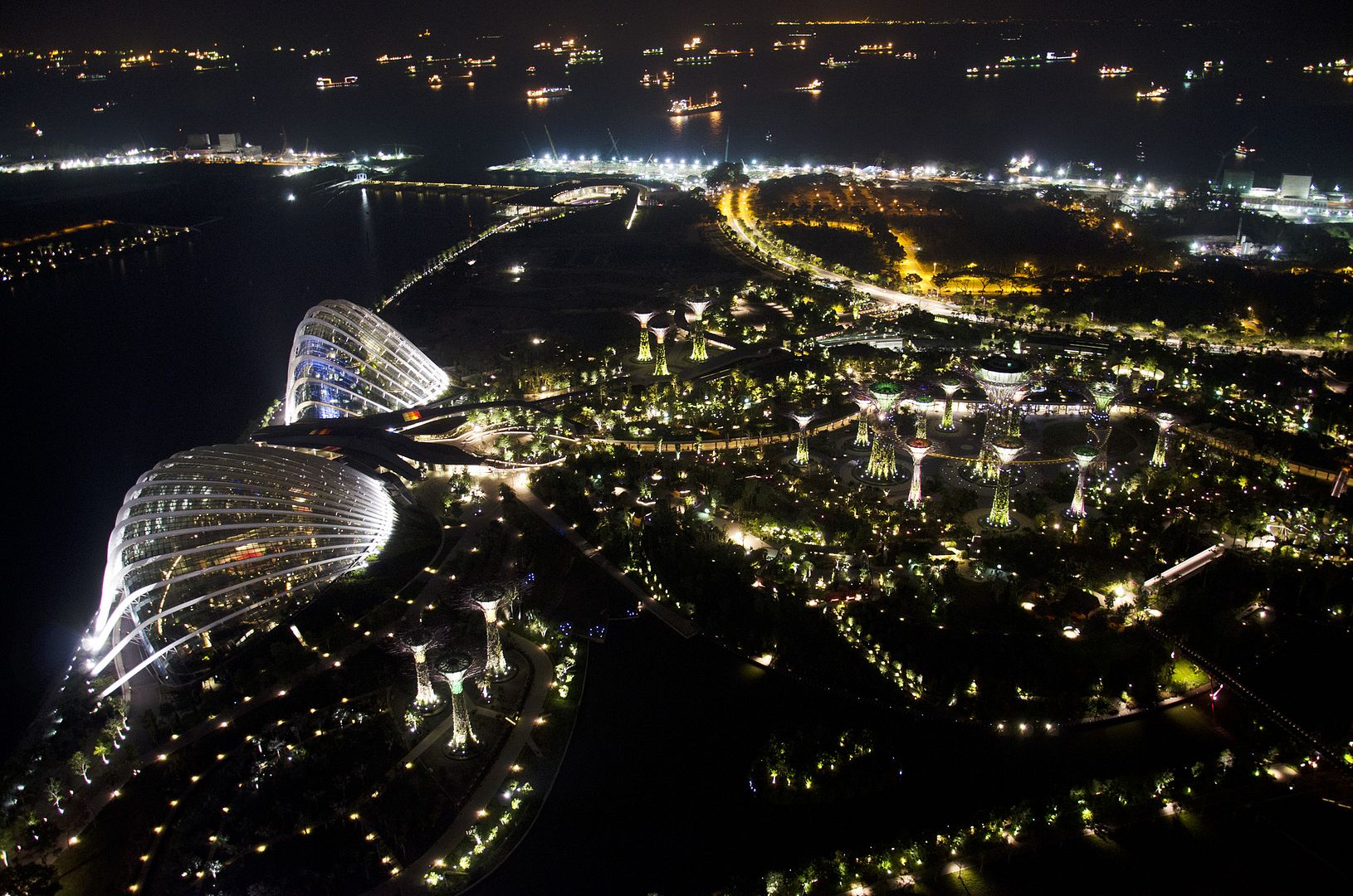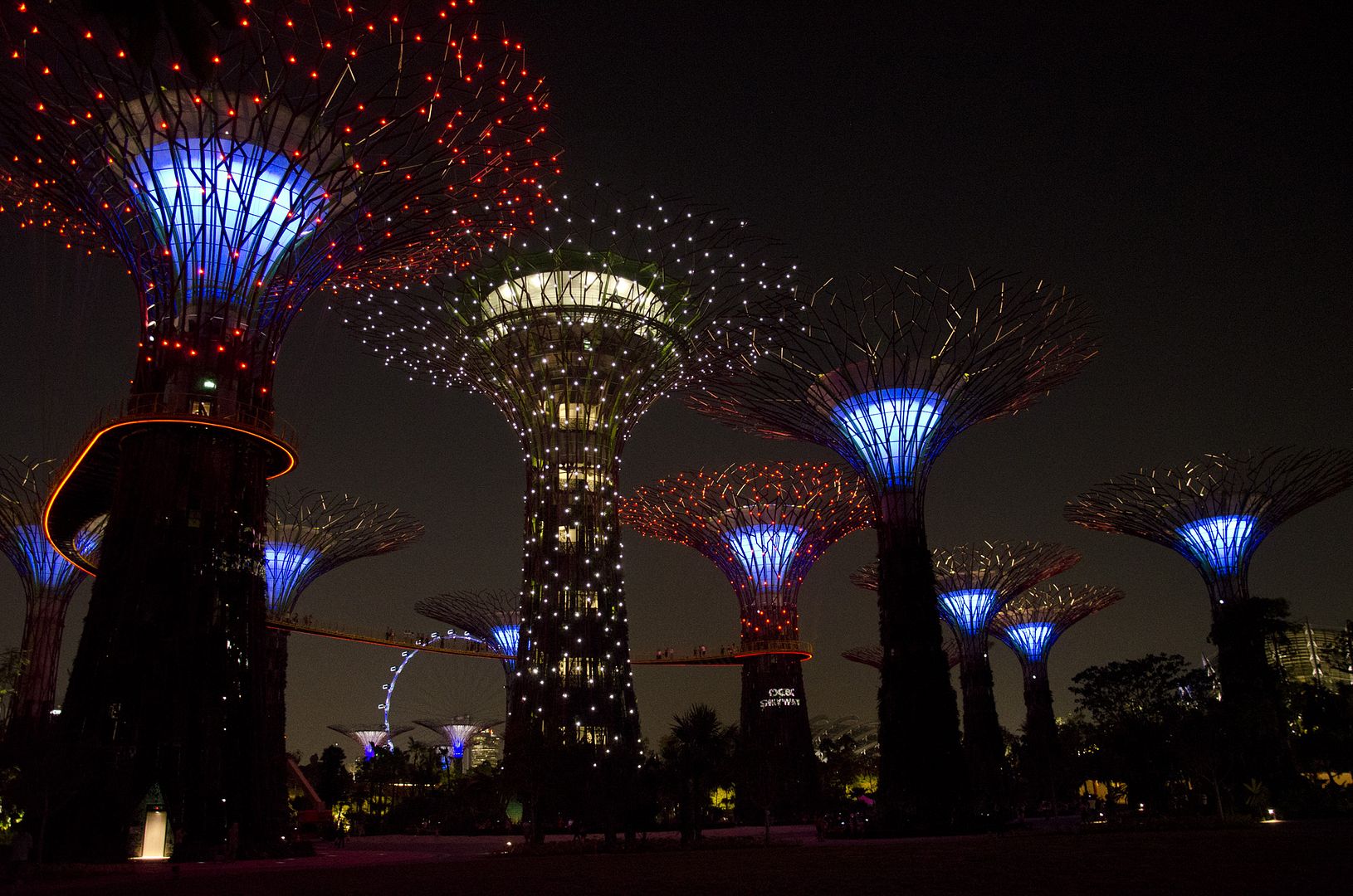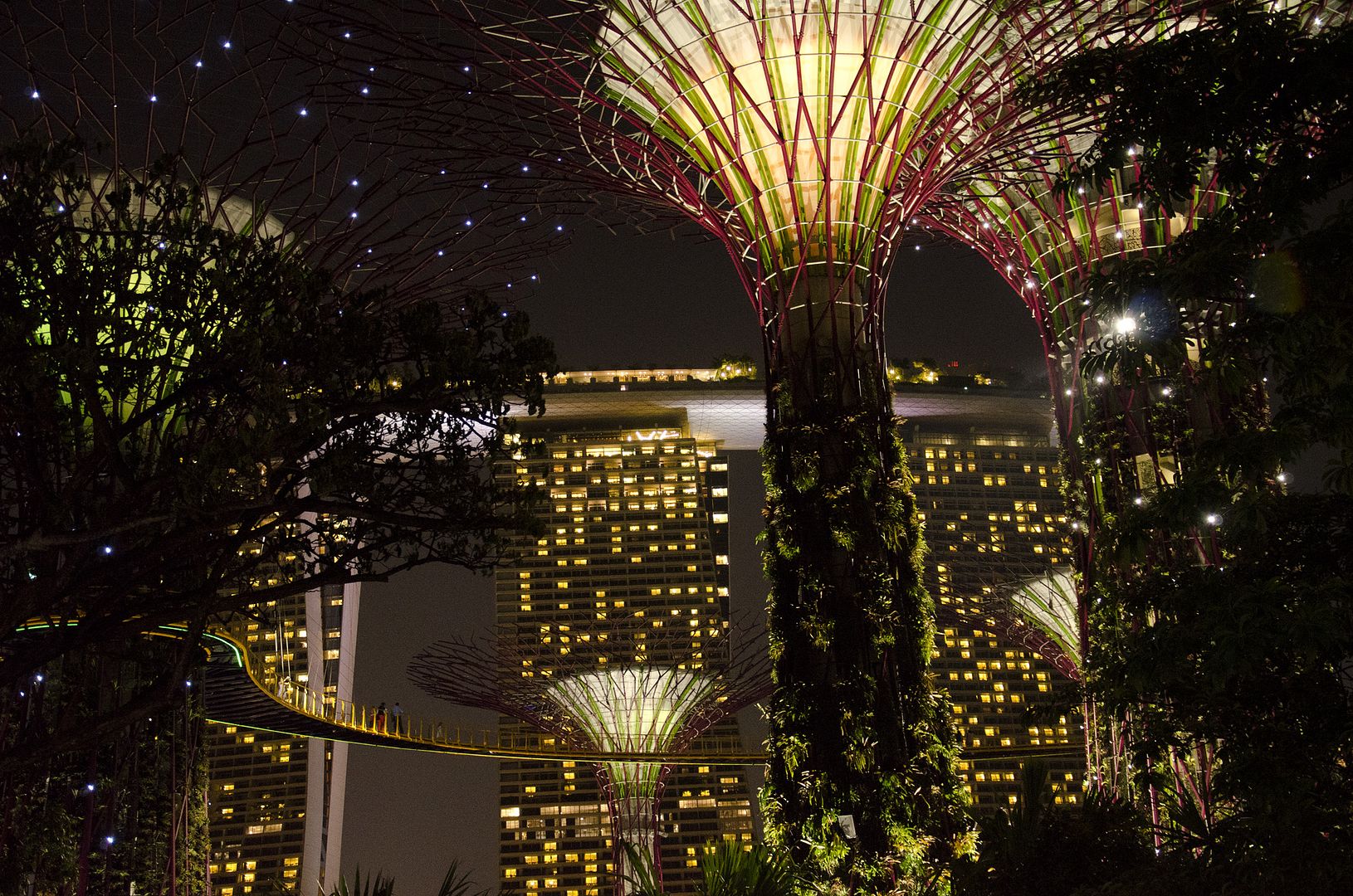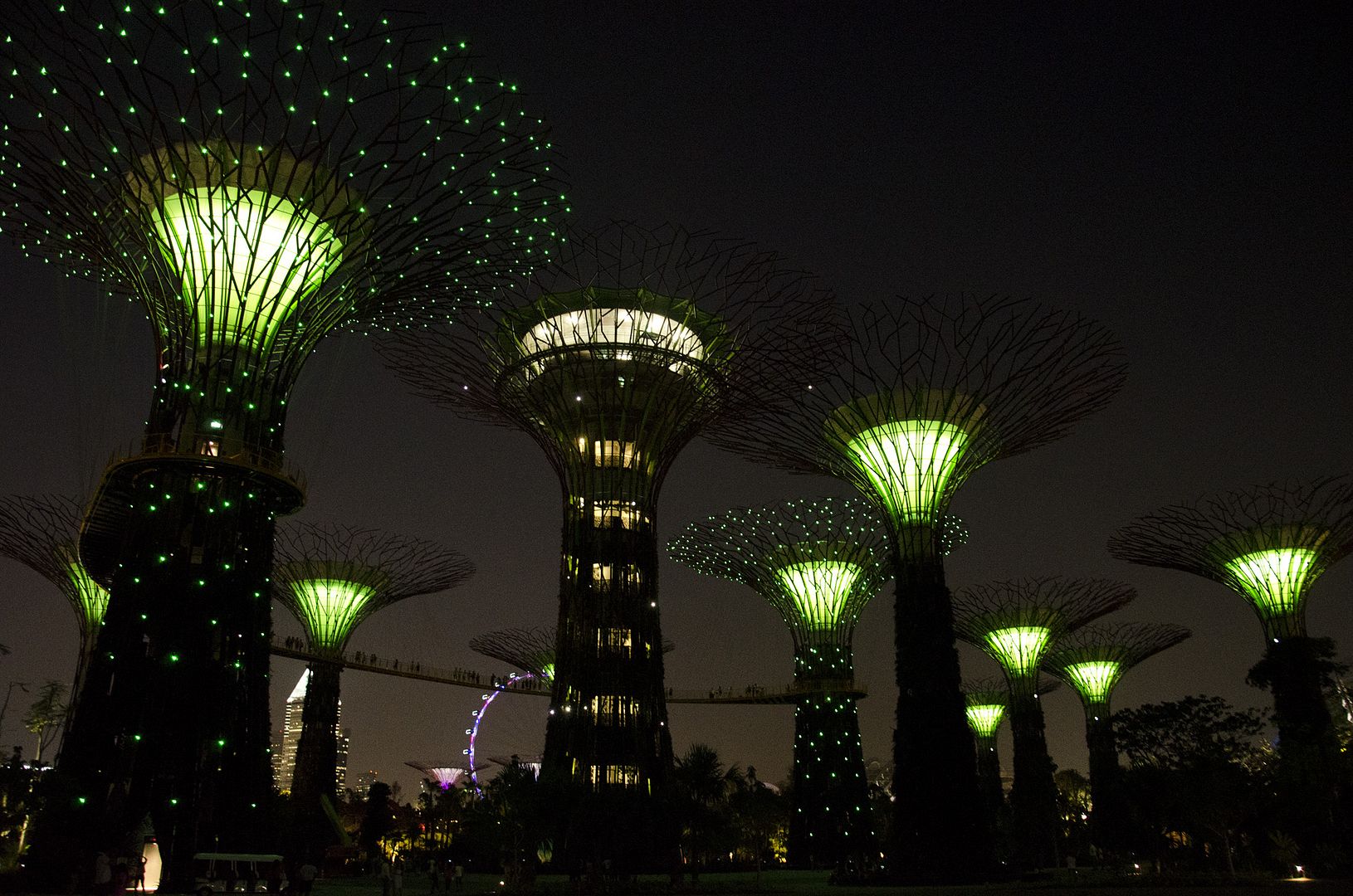 Below, The Marina Bay Sands Hotel at night.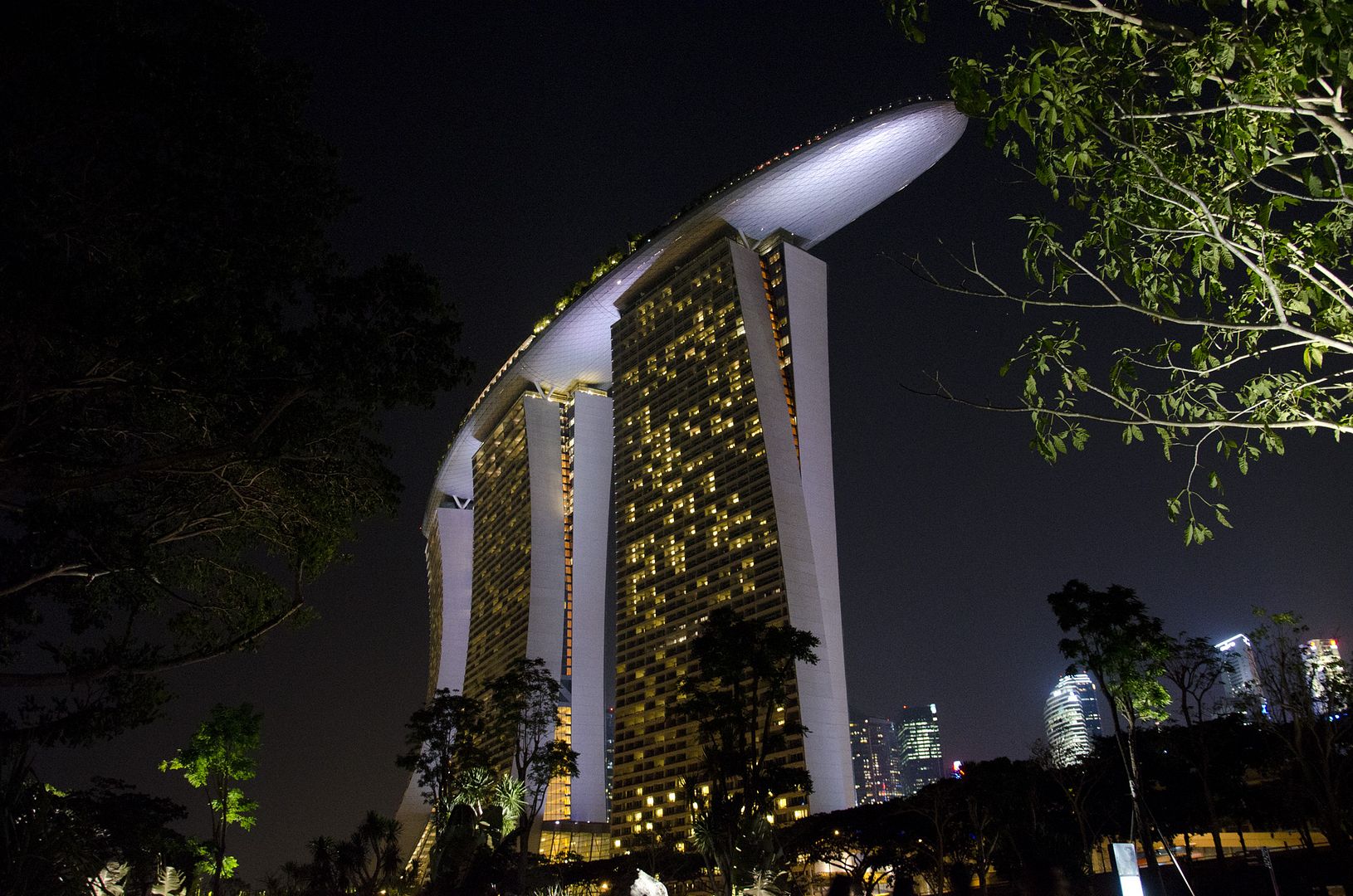 The top of the hotel has the shape of a boat and the Marina Bay Sands is probably now Singapore's icon. The white building in the front is the new Singapore Science and Art museum.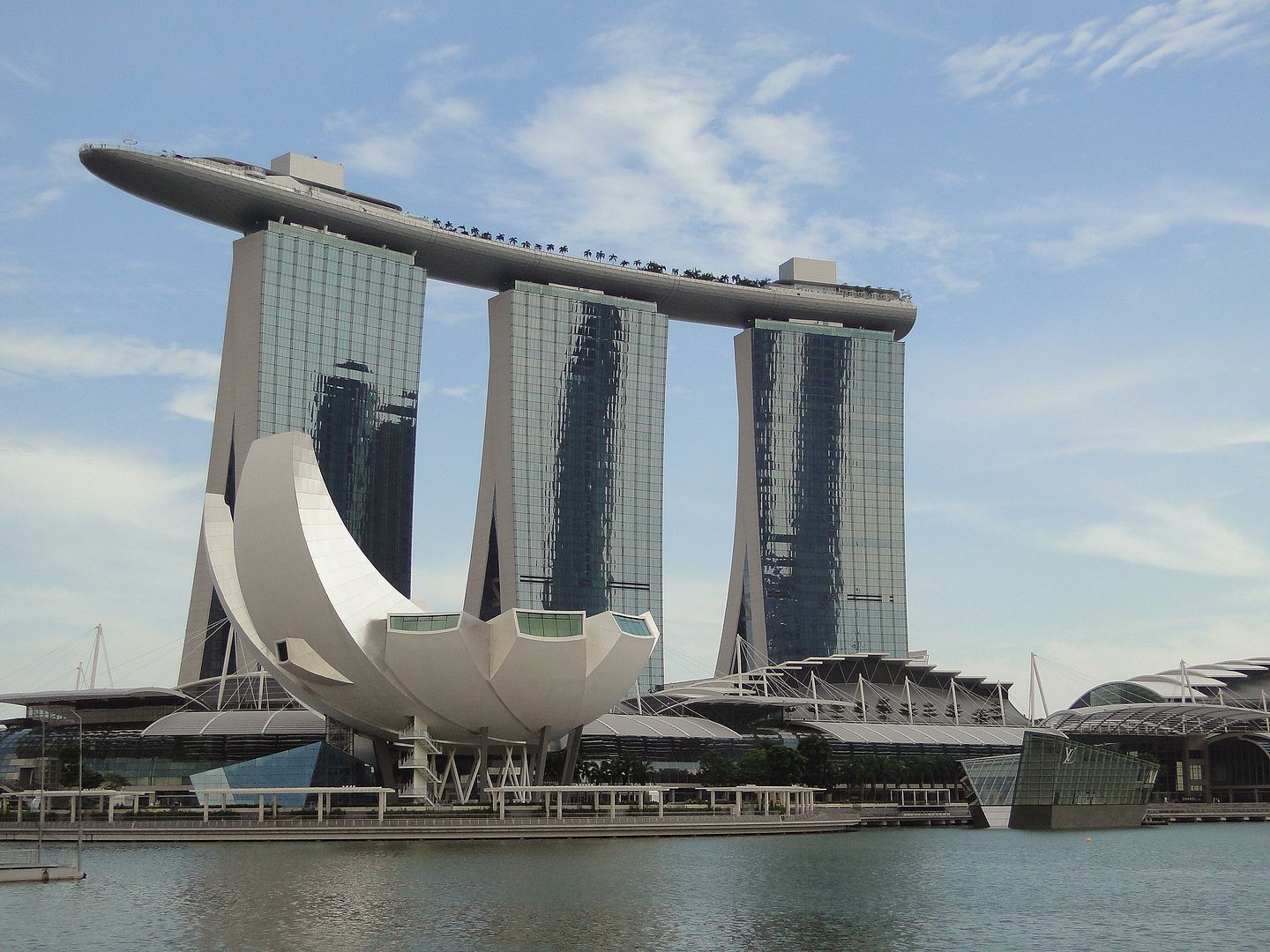 If you go to Singapore you must visit the Marina Bay Sands, not only because it's stunningly beautiful outside
and
inside, but also because it has the highest infinity pool in the world - 150 meters long - right on the top, at the 55th floor...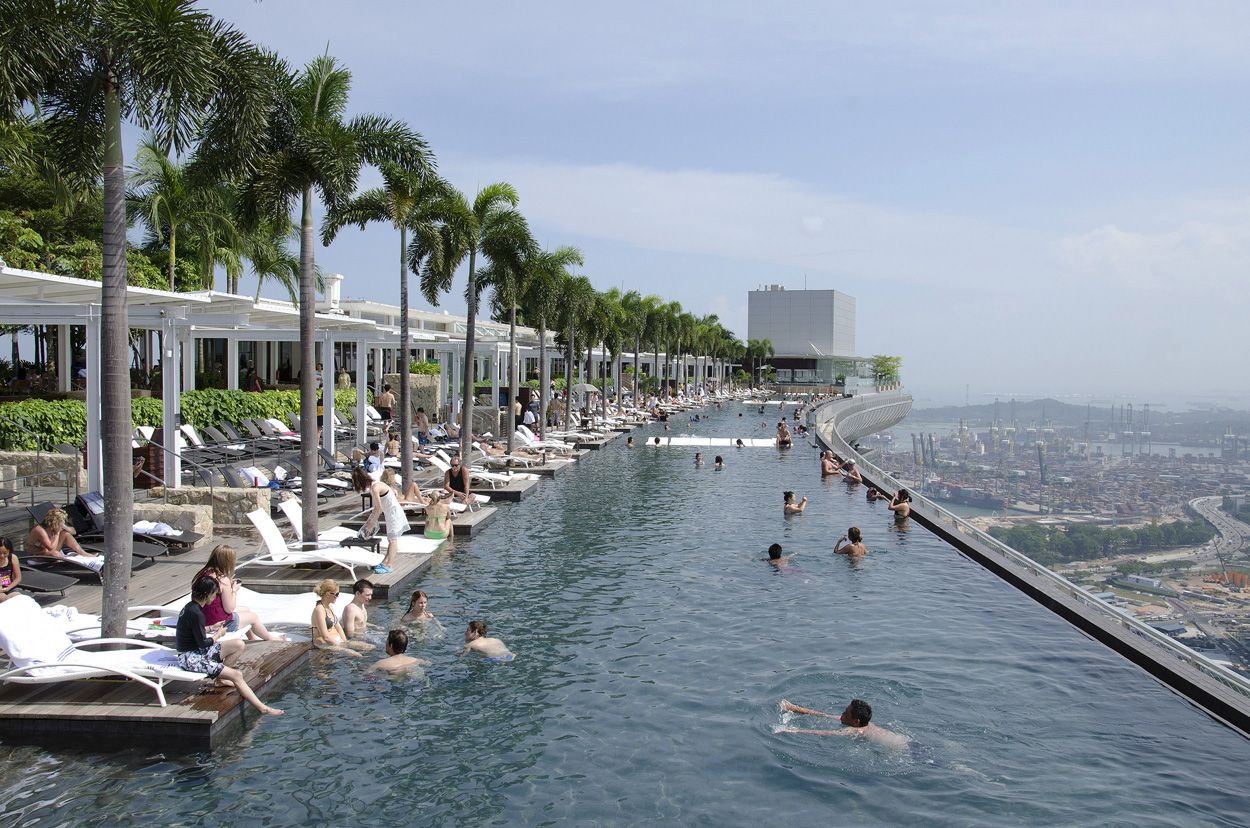 ...and also because the view of Singapore from the "Sky Park" - from where i've shot the Gardens by the Bay aerial shots above - is fantastic at night.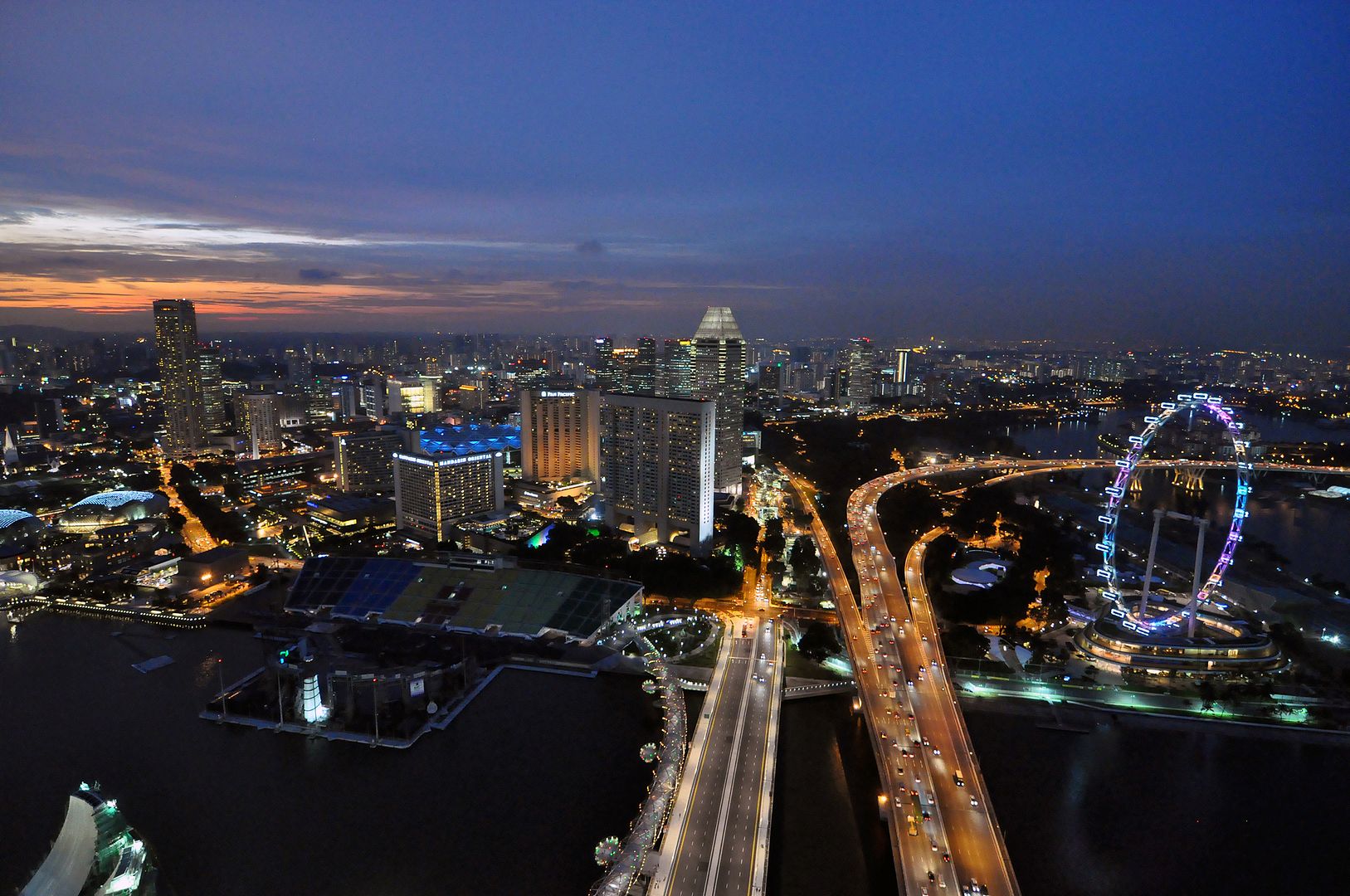 All pictures - except the last one - copyright Alain Littaye. No use or reproduction without written authorization.