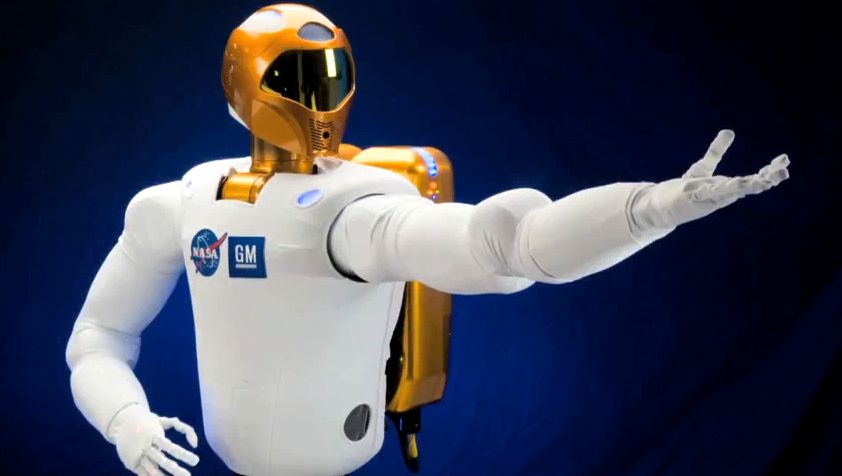 Today the theme of the article is "outer space" and this first video will delight those of you interested by Audio-animatronics. Using leading edge control, sensor and vision technologies, NASA and GM engineers and scientists came together at NASA Johnson Space Center to build a new dexterous humanoid robot - Robonaut2, or R2 for short - capable of working side by side with people or assisting NASA astronauts on dangerous space missions!
I know you've all seen a Space Shuttle launch but space shuttle Endeavour lift-off that happened last February 8 was absolutely awesome. There is only four more Space Shuttle missions and may be this one was the last launch at night. Definitely watch the video in full screen mode and i guarantee you a big WOW! All engines running!
While we are above the Earth, let's stay there a little bit and let's have a look to this new Google's Liquid Galaxy invented by engineer Jason Holt. With Google's Liquid Galaxy the user have a wraparound view of 8 LCD screens providing a incredibly immersive experience of Google Earth.
And, talking about Space Shuttle launch i have a last surprise for you: a perfect video of Epcot's Mission Space filmed by MickeyEars.com. If you've never ride the Epcot attraction the video below will show you everything and put you at the center of the action, just like if you were there, including queue decor, pre-show and the full ride "mission"! Enjoy!
Picture: copyright NASA
Videos: copyright NASA and MickeyEars.com